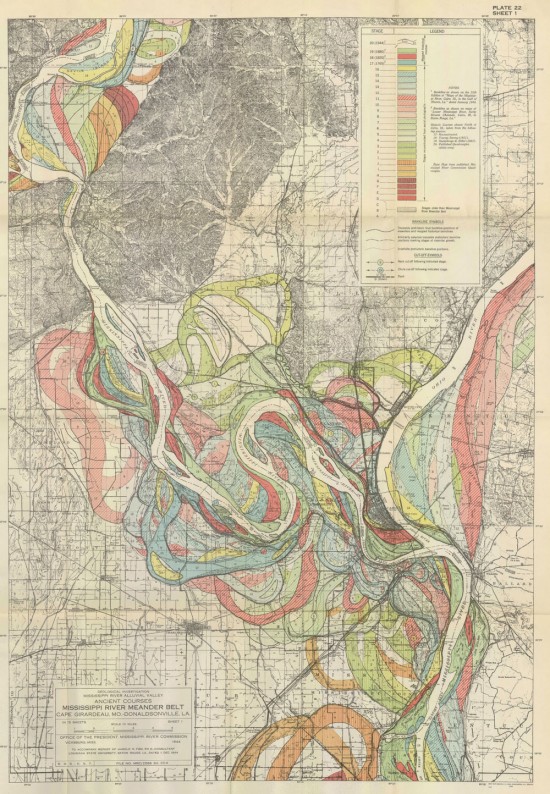 Ever since living near the Louisiana bayous as a child I've been intrigued by maps that show the changes time has wrought on the Mississippi River, particularly the Delta region.
Fast-flowing water cuts new paths, creating oxbows that ultimately leaves (bits of) Louisiana on the Mississippi side of the great river that divides the two states, and vice versa.
The same thing occurs farther up the river, as well. 
As Tim Scott moves closer to securing a spot in Congress, it's interesting to look back at the last black Republican to represent South Carolina in the US House of Representatives. 
George Washington Murray has been described as "something of a freedman's Horatio Alger," becoming an unusually prosperous farmer and landowner despite being born a slave in the Sumter County community of Rembert in 1853.
Even though both his parents died before the end of the War Between the States, he went on to seek an education and was one of the first black students at the University of South Carolina after it was opened to African-Americans during Reconstruction.
Following the withdrawal of federal troops after the end of Reconstruction in 1877, Murray and other blacks were forced out of the university. He eventually graduated from the nearby State Normal Institute.
The Unpersons blog raises an interesting point regarding the National Football League's involvement with Breast Cancer Awareness Month, which includes players and cheerleaders wearing pink, and awareness messages being broadcast during games: Why?
It's safe to say that at least 95 percent of Americans over the age of 15 are aware of breast cancer – including nearly 100 percent of women.
We know it's serious, regular screenings are crucial and the earlier breast cancer is caught the better the chances of survival. Nearly everyone knows or has known someone who has been afflicted with breast cancer.
So why are we inundated with Breast Cancer Awareness imagery? And what is the point of ramming it down consumers' throats during sporting events, which are predominantly viewed by men?